UPCOMING EVENTS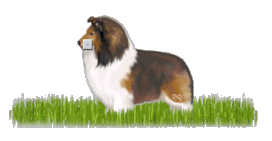 United Kennel Club Events

Please click for a list of upcoming UKC events.
Premier Specialties
Wednesday June 11, 2014
CHANGE TO PREMIER INFO
UNITED SHETLAND SHEEPDOG ASSOCIATION - INSIDE
Shetland Sheepdog Specialty ALT offered
June 11 Maude Tank (replacing Robin Abbott) NLC:Novice Puppy, Stud Dog, Brood Bitch, Veteran
Entries 11:30-12:30 pm
Show to follow the American Bulldog Specialty
Sweepstakes: Puppy and Veteran sweeps - indicate sweepstakes on the entry form. Entries just $10!
Judge:Therese Walters
Puppy classes: Â 6-9 mo, 9-12 mo, 12-18 mo divided by sex
Veteran classes: 7-10 yrs, 10+ yrs divided by sex
DOS $25; NLC $15; Sweeps $10; PE $20 received by June 9, 2014
Make Fees Payable to the United Shetland Sheepdog Association
www.unitedshelties.com
Chairperson: Pat Gustafson (517) 627-3162

Event Secretary: Priscilla Gardner, 10300 W Bath Rd, Laingsburg MI 48848 (517) 675-5444breakawayshelties@earthlink.netÂ
Judge change posted 5/16/14


2013 Top Ten & All-Stars Competitions
Thursday June 12, 2014

21st ANNUAL PREMIER
June 13, 14 & 15, 2014
target="resource window"See the United Kennel Club web site for information on the Premier