UPCOMING EVENTS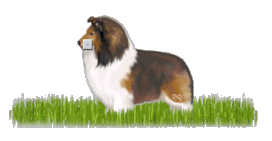 United Kennel Club Events

Please click for a list of upcoming UKC events.


UNITED SHETLAND SHEEPDOG ASSOCIATION - INSIDE
Shetland Sheepdog Specialty – ALT offered
June 10; Linda Kepner NLC: Novice Puppy, Veteran
Entries 11:30-12:30 pm
Show to follow the American Hairless Terrier Specialty

The USSA specialty is set for Wednesday, June 10, 2015 and held in conjunction with the UKC Premier. Location is the Kalamazoo Fairgrounds in MI. Pre-entries close on Monday, June 8, 2015, cost is $20 for regular classes and altered classes, $15 for NLC classes includes puppy sweeps and veteran sweeps. Day of show entries are $25
Sweeps: classes are puppies 6-9 mth, 9-12 mth, and 12-18 mth (all are divided, male, female classes). Veteran classes are 7-9 yrs,and 9 yrs and up. Champions/grand champions are welcome. Entries in puppy sweeps must be entered in a regular class.
Judges: breed judge is breeder judge Linda Kepner
Sweeps judge is Gini Shaw, Shallimar shelties.
DOS $25; NLC $15 - including sweeps; PE $20 received by June 8, 2015
Make Fees Payable to the United Shetland Sheepdog Association
Mail entries to: Priscilla Gardner, 10300 W. Bath Road, Laingsburg, MI 48848. email: breakawayshelties@earthlink.net, phone: 517-675-5444
Show chair: Kathy Belville, email: romyldale@yahoo.com, phone: 231-912-0869
See the United Kennel Club web site for information on the Premier