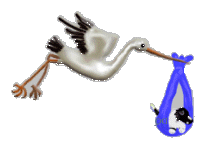 Should I Breed my Sheltie?
Breeding is far more than just putting two dogs together and letting nature take its course. What separates breeders is the intent for which they are producing dogs. Are they trying to better not only their lines but also the breed as a whole? Are they breeding just to produce pets? Are they breeding for the commercial market?
It must be remembered that even in a litter bred with the intent for show, there will always be a pup that is just not the hoped quality. This is what is often referred to as a pet pup. Not all breeders are breeding for show and working ability. There are breeders who breed just to sell pets. Even if this is the case, they still should have a working knowledge of the breed standard and do all the health screening needed and understand pedigrees. The best breeders are those who are proving they are bettering the breed, testing, competing and who support rescue in some fashion.
Should you breed your Sheltie? You have to ask yourself:
Am I breeding to truly better the breed or just to produce Shelties?

Am I willing to research the best match for my dog and insist the dog has had the same tests as mine?

Am I willing to do all the health screening that should be done in this breed? Am I willing to repeat tests down the road even if I only breed one litter?

Am I willing to accept all financial issues for the entire pregnancy of the dam and until the puppies are at least eight weeks old? Am I able to afford the possibility of thousands of dollars should an emergency arise and know that I may not recoup that loss through sale of pup?

Am I willing to accept the loss of pups and even my dog should there be complications? Am I willing to take any time needed to handraise orphaned pups or supplement those who may need a boost?

Am I willing to take back any pup at any age should the owner not be able to keep the pup? Am I willing to hold on to any puppies I cannot find homes for until suitable homes are found? Will I be in violation of any local laws by doing so that could affect my ability to place the puppies?
Only you can decide if you should breed your dog or not. All we can ask is that should you choose to breed that you do the best you can to help out our breed, support rescue and do everything possible to prevent a dog your produced from going to rescue.